Fiesta is just around the corner!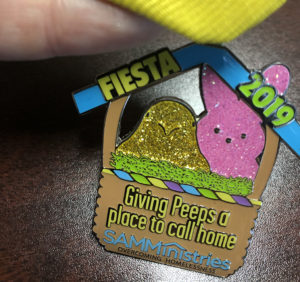 Get your SAMMinistries 2019 Fiesta medal at our administrative offices (1919 NW Loop 410) or the Fiesta Store (2611 Broadway) for $10.
Everyone needs a safe place to call home. For 36 years, SAMMinistries has provided housing and a path to self-sufficiency for San Antonio's most vulnerable. We look forward to continuing to serve San Antonio, thanks to the support of our community.
And wave to us in the River Parade on
Monday, April 22!